'Childhood should be the happiest time in a person's life, yet for thousands of children who develop mental illness in childhood or adolescence, the reality can be very different. One in ten (around 850,000) children and young people have a diagnosable mental health condition. These illnesses can have a devastating impact on their physical health, their relationships, and their future prospects. The challenge often extends into a person's adult life, with half of all mental health conditions beginning before the age of 14′
"Government response to consultation on Transforming Children and Young People's Mental Health Provision: a Green paper and Next Steps July 2018"
The National Institute for Clinical Excellence (NICE) uses the following definitions of wellbeing:
emotional wellbeing – this includes being happy and confident and not anxious or depressed
psychological wellbeing – this includes the ability to be autonomous, problem-solve, manage emotions, experience empathy, be resilient and attentive
social wellbeing – has good relationships with others and does not have behavioural problems, that is, they are not disruptive, violent or a bully.
As detailed above we recognise that mental health is prevalent in children and young people, as a school we endeavour to support all our students and promote positive wellbeing.
Supporting Mental Health and Wellbeing in School
Shevington High School is currently part of the Greater Manchester Mental Health Pilot Scheme which provides school with Counsellors and Educational Mental Health Practitioners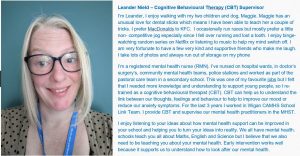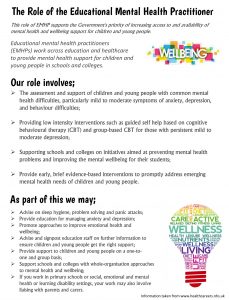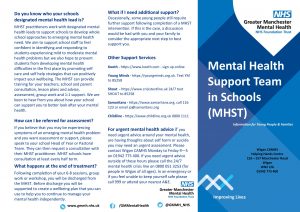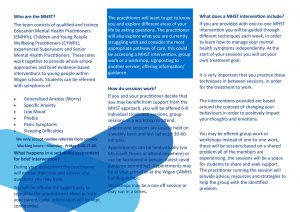 We are involved in the Youth Mental Health First Aid in Schools programme, with key staff trained and upskilled in recognising signs and supporting children with poor mental health.
We have access to the CAMHS School Liaison Team and have a link worker attached to the school.
Our school has a well-established Pastoral system which aims to ensure that continuous supervision is kept over your child's social and personal development alongside their academic progress.  Every student is under the care of a form tutor.  Form tutors develop an understanding and detailed knowledge of each individual's personality and capabilities and refer to our Pastoral Managers and Head's of Year if there are any concerns.  In addition our house system encourages and develops inter-house competition, such as sports matches and subject competitions generating house points.
A range of workshops are delivered weekly to give students opportunities to access coping strategies and techniques to combat anxiety and build resilience.
Mindfulness Monday – A mindfulness session will take place each week to promote a sense of calmness.  This is aimed at students who may benefit from learning techniques to manage and respond to stress:
Toolbox Tuesday – A range of sessions will take place to promote a positive mindset for wellbeing and learning.
Lego Wednesday – Lego and a selection of other group activities will be offer to promote working together.
Talking Thursday – Debates – A relevant debate topic will be chosen by students to debate each week.  The aim of this session is to develop turn-taking, listening and thinking skills.
Challenge Friday – Students will be presented with a challenge to build their creative thinking skills.
Exam stress sessions are also delivered throughout the year.
30 minutes per week is designated to PSHE and pupils also access this through other curriculum content.  Please look at the curriculum pages for more detail.
External Support and Advice
If you feel like you need support with your own mental health or would like to support others please find some useful sites below.
Helpful websites
https://www.childline.org.uk/get-support/1-2-1-counsellor-chat/  ChildLine 0800 1111 – Online counselling and support
https://www.kooth.com/ – free anonymous online counselling support for young people.
Anxiety https://youth.anxietycanada.com/
No Panic – site providing support for anyone suffering from panic attacks.
https://riseabove.org.uk/topic/my-mind/  Tips on gaining confidence, blasting anxiety and general life stuff from the people who've been there.
Eating disorders https://www.beateatingdisorders.org.uk/ Telephone:0808 801 0711
https://youngminds.org.uk/ information for young people
www.moodjuice.scot.nhs.uk Self-help booklets can be found here
Mind  – Advice and support for mental health – 0300 123 3393, [email protected], Text: 86463
https://www.smilingmind.com.au/ – Mindfulness and relaxation
Hope Again –  A national charity that provides support, advice and information to children, young people and adults when someone close to them dies.
https://www.talktofrank.com/ – drug and alcohol advice and guidance.
https://www.autism.org.uk/about/what-is/asd.aspx Autism
https://www.adhdfoundation.org.uk/ ADHD
Useful Apps
You can download these apps to your phone:
Orpheus Mind Technologies – The school has a paid subscription for Orpheus well being app.  Students can access the wellbeing module using their Google account.  https://orpheusmindtechnologies.com/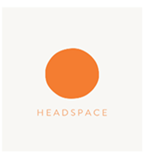 Headspace   Android  IOS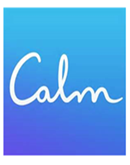 Calm Android IOS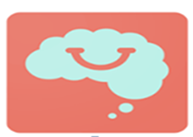 Smiling Mind IOS  Android
Looking after yourself
https://youngminds.org.uk/find-help/looking-after-yourself/
https://www.annafreud.org/selfcare/
If you are a young person at risk of suicide or are worried about a young person at risk of suicide
https://papyrus-uk.org/hopelineuk/  Call: 0800 068 41 41 Text: 0778 620 9697 Email: [email protected]: Mon-Fri 10:00 am to 10:00 pm, Weekends 2:00 pm to 10:00 pm, Bank Holidays 2:00 pm to 10:00 pm
Samaritans call any time of the day or night 116 123 for free (24 hours) or email [email protected] response time: 24 hours
INFORMATION FOR PARENTS
These websites may be helpful for information for parents  www.familylives.org.uk
If parents want more information around mental health some useful self-help guides can be found here http://www.selfhelpguides.ntw.nhs.uk/penninecare/
https://www.nhs.uk/conditions/stress-anxiety-depression/coping-with-exam-stress/ Supporting children through exams
Stress, anxiety, depression https://www.nhs.uk/Conditions/stress-anxiety-depression/
https://www.relate.org.uk/relationship-help/help-family-life-and-parenting/parenting-teenagers/mental-health Parenting teenagers
Young minds have a parents helpline 0808 802 5544 https://youngminds.org.uk/ Information and parents helpline
Useful contacts for families within the Wigan area
http://www.thebrick.org.uk/project/      It offers services to people who are homeless, in poverty or facing debt crisis. As its name suggests, it provides a safe, solid building block for people in crisis to begin to construct a new life and become valuable members of society.
https://www.facebook.com/furclemt/    Tel: 07740 879290 Organisation making edible surplus food available to the community through its cafes and food sharing outlets.
https://diasdvc.org/about-dias/   DIAS works with women, men and children who are experiencing or recovering from domestic violence and abusive relationships
http://Brook.org.uk   Free & Confidential Sexual  Health and Wellbeing